Now that Christmas is all put away, it's time to focus on the next fun holiday- Valentine's Day!  Today I'm sharing some darling free printable valentine cards that I made and just LOVE.  These free printable valentines are perfect for your significant other and all your best friends.
These valentines are mason jars that have salt water taffy attached and read "I'm not SALTY when I'm with you.  Happy Valentine's Day!"  Haha.
Salt water taffy is one of my favorites, so you know I would love to get one of these!
I'm sharing a PDF of these printables that you can just print and cut.  I'm also sharing the cutting file for all you Cricut owners out there, so all you have to do is print then have your Cricut machine cut out the design.  Super simple!
Free Printable Valentine Cards
Supplies:
Step 1.  Print out the valentine cards (links are above in the "Supplies" list, and either cut out with the Cricut or with scissors.
Step 2.  Use glue dots to stick some salt water taffy pieces onto the front bottom of the card.
My friends at Oriental Trading sent me two big bags of salt water taffy that are SO yummy and match these cards perfectly!  They've got some awesome Valentine's Day candies and so much more so be sure to check them out.
Now your Valentine's Day cards are ready to give away!  I love how unique and fun they are.
You could also print the mason jars at a smaller size, fill a jar with salt water taffy, and use the mason jars as tags or as labels on the jar.  Either way, your friends and loved ones will know that you're thinking of them this Valentine's Day.
You'll love these other FREE Valentine's Day printables too-
Dinosaur Valentines Printable for Kids
Free Printable Pirate Valentines for Kids
DIY Bath Bomb Valentines + Free Printable
Pencil Valentines + Free Printable Tags
Free Printable Plane Valentines
A handful of us bloggers are sharing Valentine's Day crafts made with our Cricut machine this week.  You can check out the rest of the projects too for more inspiration.
"

"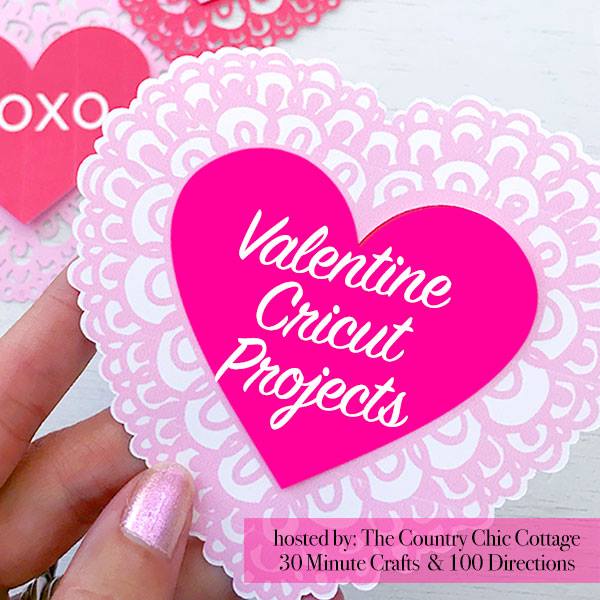 Happy crafting!