Remember those delicious chocolate no-bake cookies that I shared with you?  I grew up making these cookies every Sunday with my family, and have never ever ever strayed from the original recipe.   That is, until now!
I decided to experiment with one of my favorite go-to holiday treats this past week by adding some organic pumpkin puree and spices and adjusting the recipe a bit.
Wow, they were amazing!!
To create my pumpkin spice chocolate no-bake cookies, I used Pacific Foods Organic Pumpkin Puree that is packaged in a Tetra Pak carton.
Why a carton?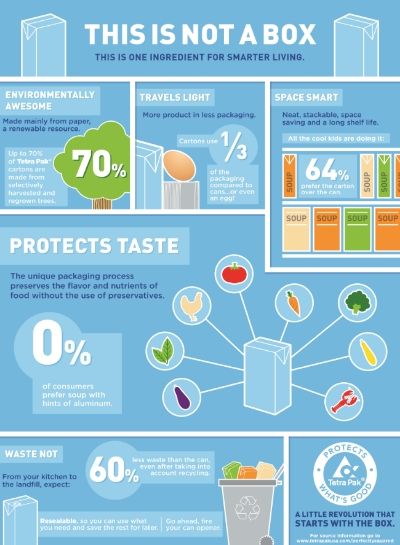 Did you know that cartons use 1/3 of the packaging compared to cans, and are recyclable and re-closable?  Tetra Pak cartons are made of 70% paper, a renewable resource, from selectively harvested, re-grown trees that are FSC-certified (Forest Stewardship Council), so you can feel good about your smart decision to help our planet!
Here's the recipe for these amazing cookies… enjoy!
Pumpkin Spice

Chocolate No-Bake Cookies:
1/2 cup butter
1/2 cup Pacific Foods Organic Pumpkin Puree
2 cups sugar
1/4 cup cocoa
1/4 cup milk
1 Tbsp. cinnamon
1/2 tsp. nutmeg
1/2 tsp. cloves
3 cups oats
1 tsp. vanilla
1.  Stir the butter, pumpkin puree, sugar, cocoa, milk, cinnamon, nutmeg, and cloves together in a saucepan, and cook on medium heat until it comes to a rolling boil.  Let boil for 3 minutes.
2.  Remove from heat and add the oats and vanilla.  Stir until thoroughly mixed.
3.  Drop by spoonful onto waxed paper that is set on a plate (or two), and place the cookies in the refrigerator for about 15-20 minutes to let harden slightly.  Once the cookies have set, dig in!  These cookies taste even better with a tall glass of milk!
If you liked this, I'd love for you to follow me on Facebook, Twitter, Pinterest, Bloglovin', and Instagram.
xo, Laura